Pedestal by Homer Laughlin
LaurelHollowPark.net, an informative website created and
maintained by Mark Gonzalez. Copyright © 2009-.
---
"Pedestal" is not a proper name for this experimental line. However, since it describes the distinct foot found on the hollowware, I am using it as an unofficial name. All of the examples and drawings are from the collection of The Fiesta® Tableware Company.

There were only four pieces of hollowware modeled for Pedestal in late 1969: teacup, sugar, creamer, and a coffee pot. There was no flatware designed for this line. Most likely it would have used pieces from existing lines in the same manner as Vogue, Bristol, and several others.
---
| | |
| --- | --- |
| Pedestal coffee pot drawing. | Pedestal coffee pot example. |
---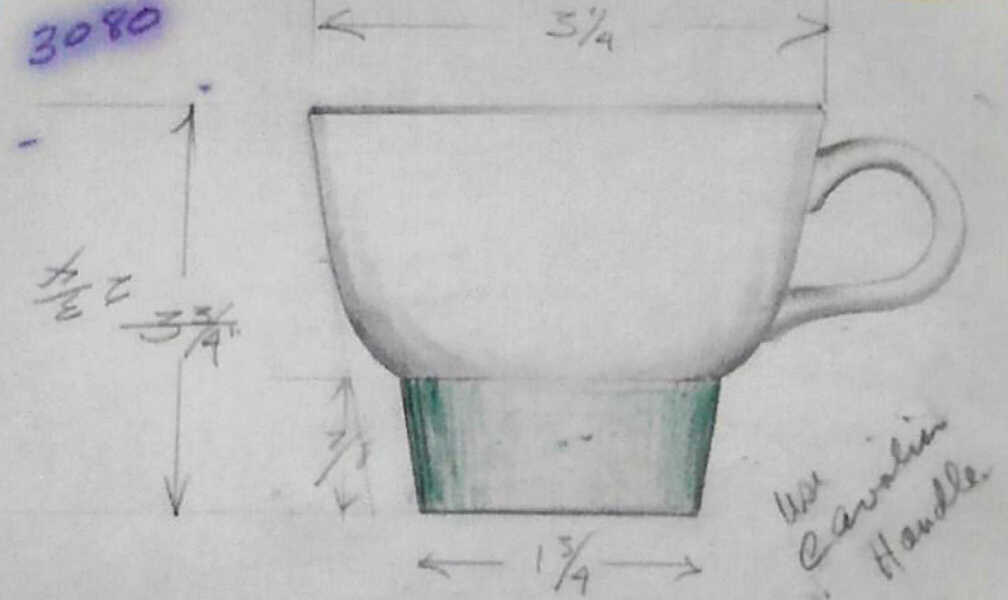 Teacup drawing, model number 3080 from December 23, 1969. Note the handle was recycled from Cavalier.
---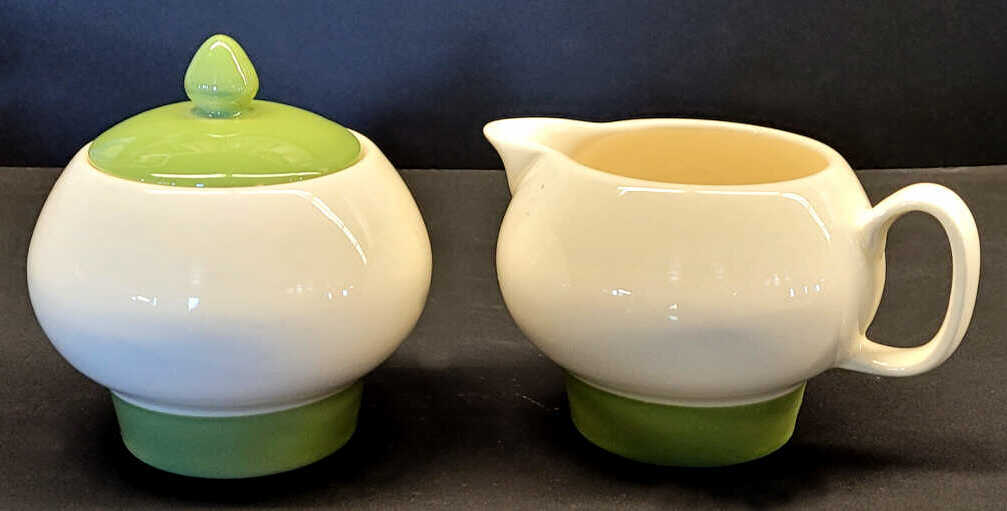 Pedestal covered sugar (model 3079, Dec. 24, 1969) and creamer (model 3078, Dec. 10, 1969).