The Parliament shape, often spelled "Parliment" in company control sheets, was made up of four pieces:
covered sugar
creamer
sauceboat
snack plate, a.k.a. T.V. plate
All four pieces were created under the direction of Dennis Newbury from the beginning of September to the beginning of October 1980. The three pieces of hollowware were simplified versions of the older Brittany shapes. In each case, the handles were reduced in size while the bodies were mainly untouched. The Brittany sugar lid was not altered. The snack plate was a new piece - a round rim plate with an off center indention for a teacup. This was the second snack plate made by Homer Laughlin. The first dates to the early 1960s and has a scallop rim.

Many new lines introduced after the late 1980s included Parliament in their assortments. Those already in production which used Brittany changed over to Parliament. As a result, some patterns can be found with two different sugars, creamers, and sauceboats. "Shakespeare Country" is just one of several lines that used both styles of hollowware.

Parliament, like most other HLC hollowware made from the 1960s and into the 1980s, wasn't marked.
---
The following two images show the differences between the Brittany and Parliament handles.


Brittany shape sugar (left) and a Parliament shape sugar (right)


Brittany shape creamer (left) and a Parliament shape creamer (right)
---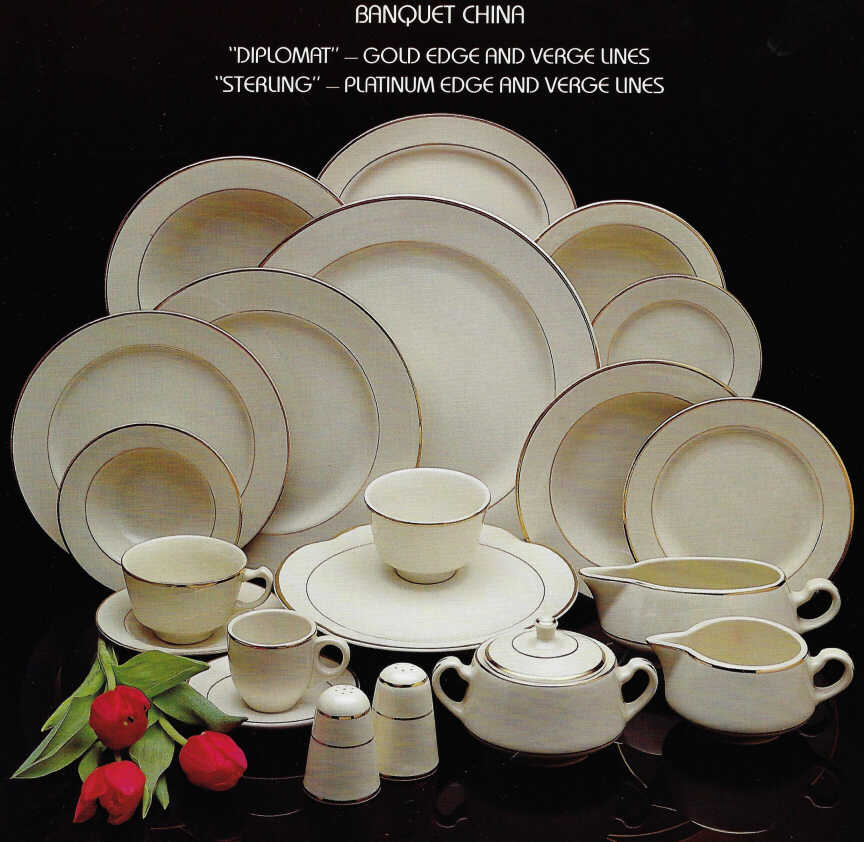 Early 1990s HLC advert with Parliament sugar, creamer, and sauceboat