Factory Outlet
LaurelHollowPark.net, an informative website created and
maintained by Mark Gonzalez. Copyright © 2009-.
---
The following article ran in East Liverpool, Ohio's The Evening Review on February 29, 1980. It talks about the opening of the retail outlet located in Newell, West Virginia.

Information on the outlet's hours of operation, factory tours, and tent sales can be found on the Fiesta® Tableware Company's webpage.
---
---
Photos taken at the outlet, circa late 1980s















---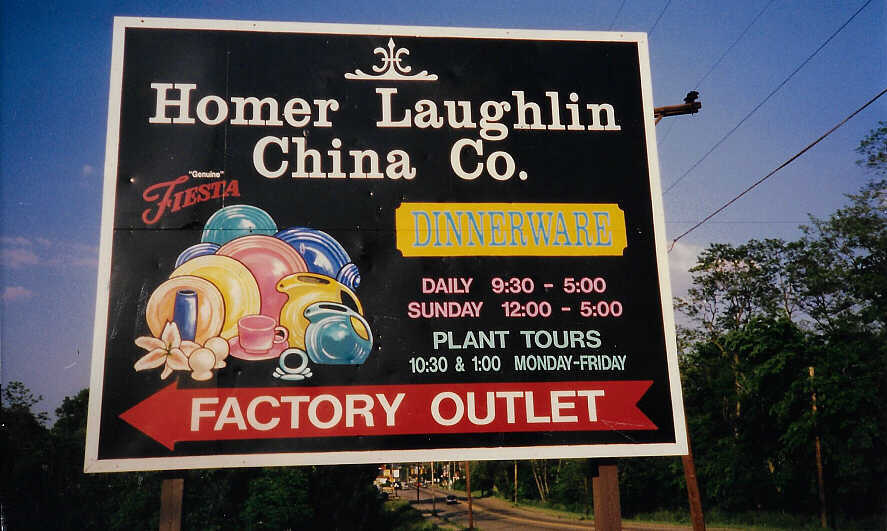 Outlet sign in Newell, WV as it looked in 1997
---
Photos taken inside the outlet by Jo Cunningham, circa 1998.