Royal Maytime by Homer Laughlin
LaurelHollowPark.net, an informative website created and
maintained by Mark Gonzalez. Copyright © 2009-.
---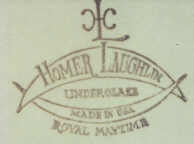 The Mayfair set comes from the early 1960s. Production was shared by Royal China, Stetson China, and Homer Laughlin. The only pieces made by HLC re the generic coupe shape 6" plate and fruit cup. Royal China and Stetson made the other two pieces along with an extensive dinnerware line under the name "Royal Stetson."
---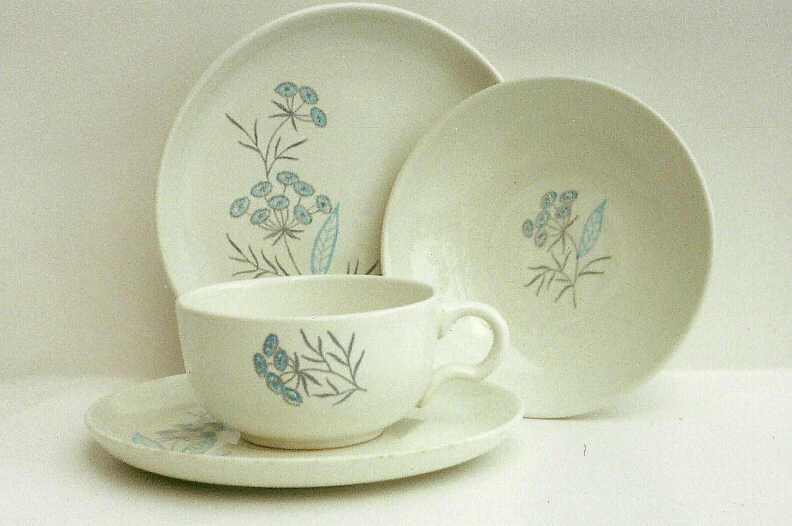 Royal Maytime examples