Homer Laughlin Patterns, Circa 1916
LaurelHollowPark.net, an informative website created and
maintained by Mark Gonzalez. Copyright © 2009-.
---
A sampling of patterns on Hudson, Empress, Genesee from Homer Laughlin catalogs, circa 1916
---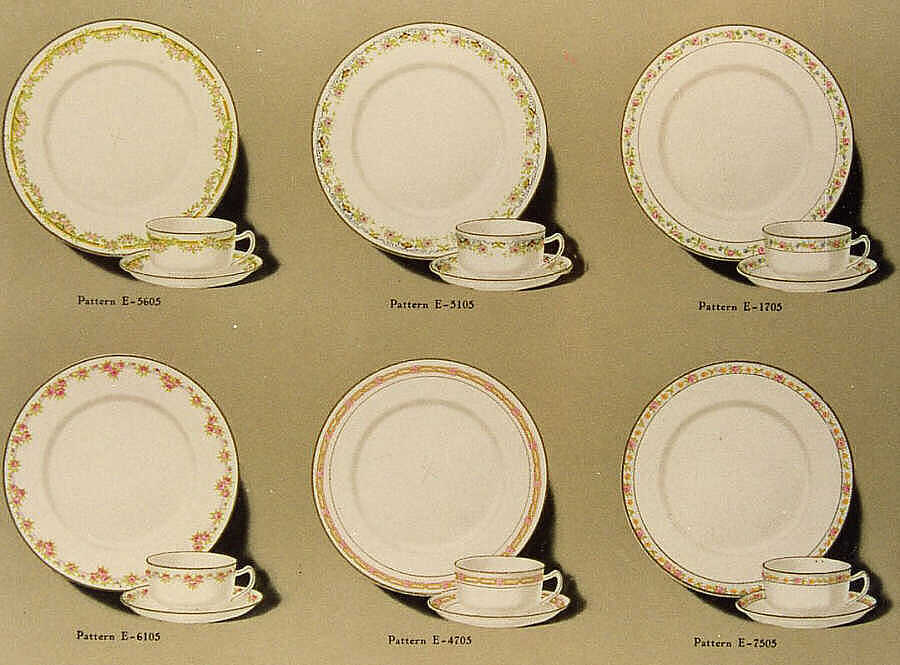 E-5605, E-5105, E-1705, E-6105, E-4705, and E-7505 on Empress.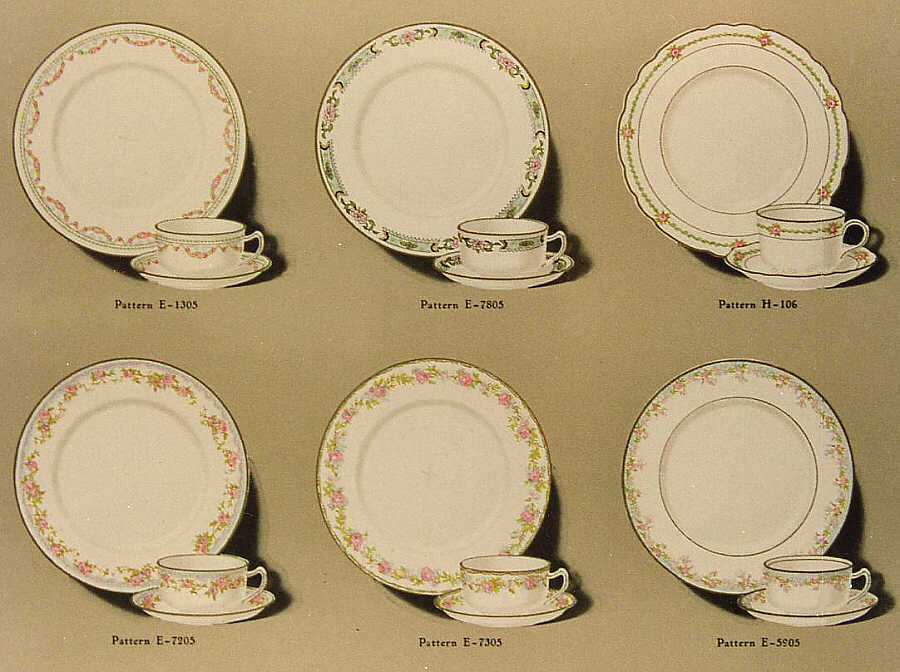 E-1305, E7805, H-106, E-7205, E7305, and E-5905 on Empress and Hudson.


H-1400, H-988, and H-148 on Hudson.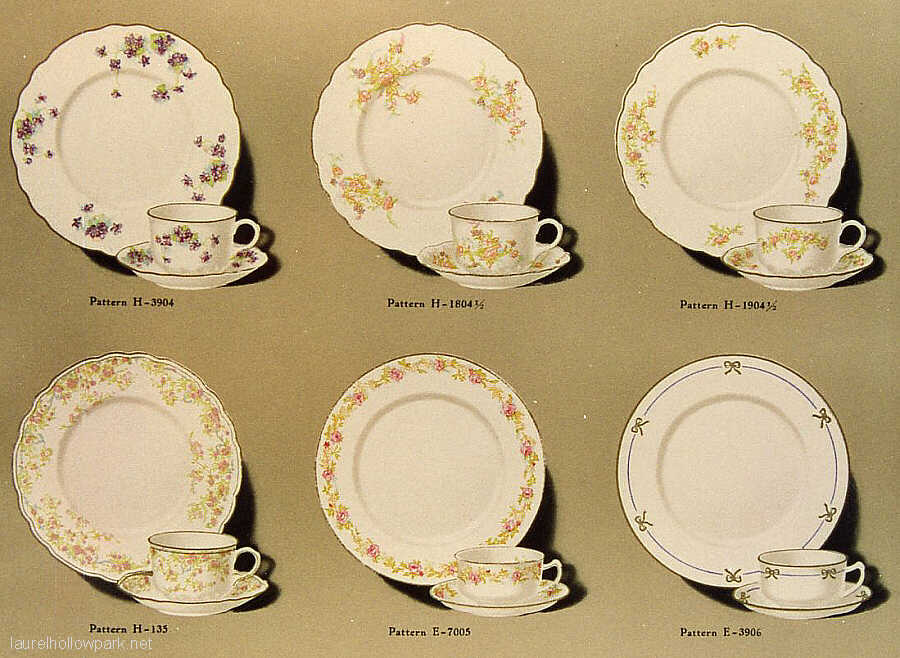 H-3904, H-1804 1/2, H-1940 1/2, H-135, E-7005, and E-3906 on Empess and Hudson.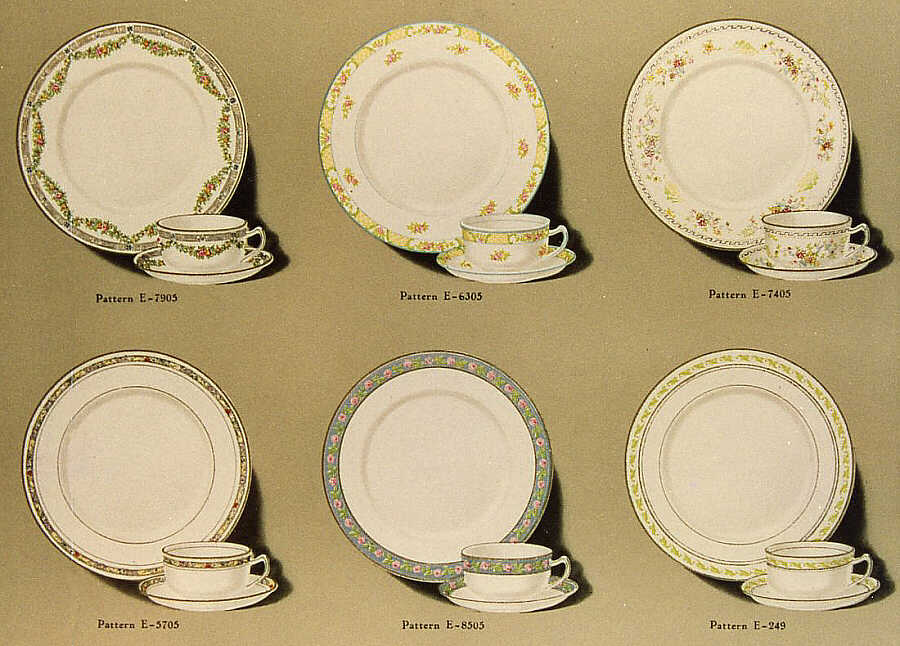 E-7905, E-6305, E-7405, E-5705, E-8505, and E-249 on Empress.


T-2803, T-7203, and G-R-110 on Medium Weight, Hotel Ware with Welt Edge.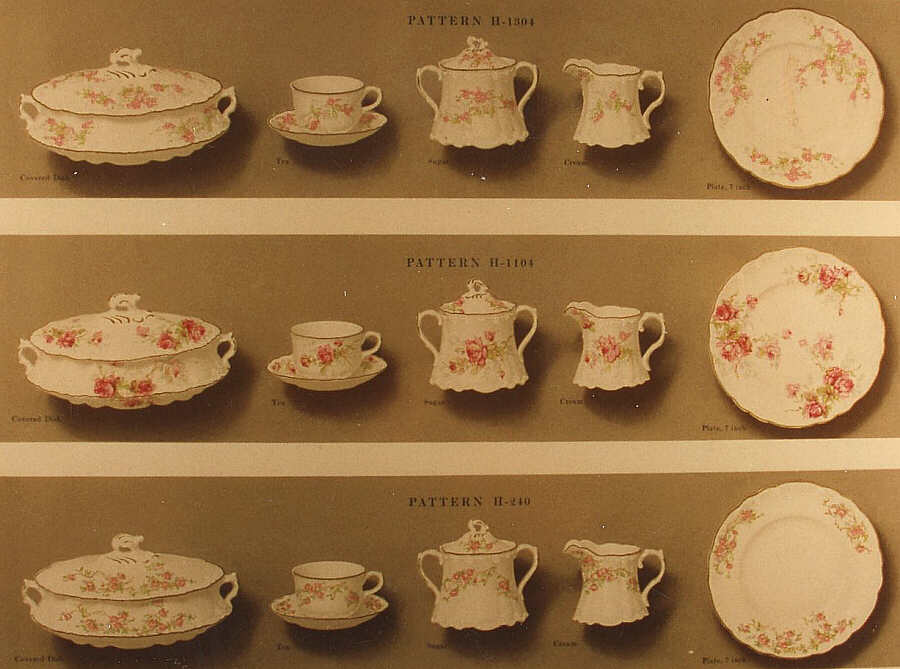 H-1304, H-1104, aand H-240 on the Hudson shape.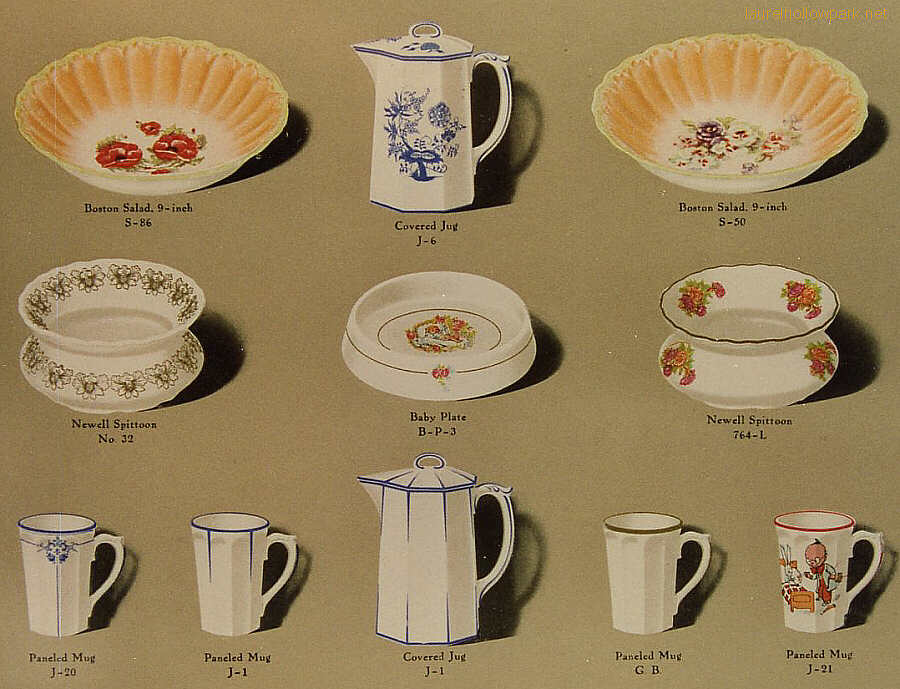 HLC Specialties.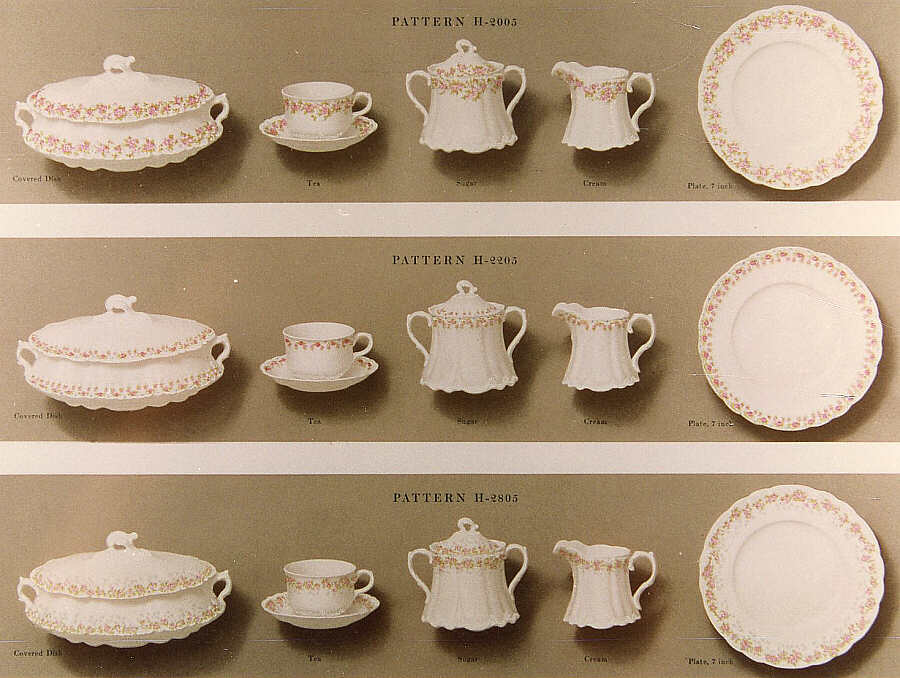 H-2005, H-2205, and H-2805 on the Hudson shape.


Patterns on the Empress shape.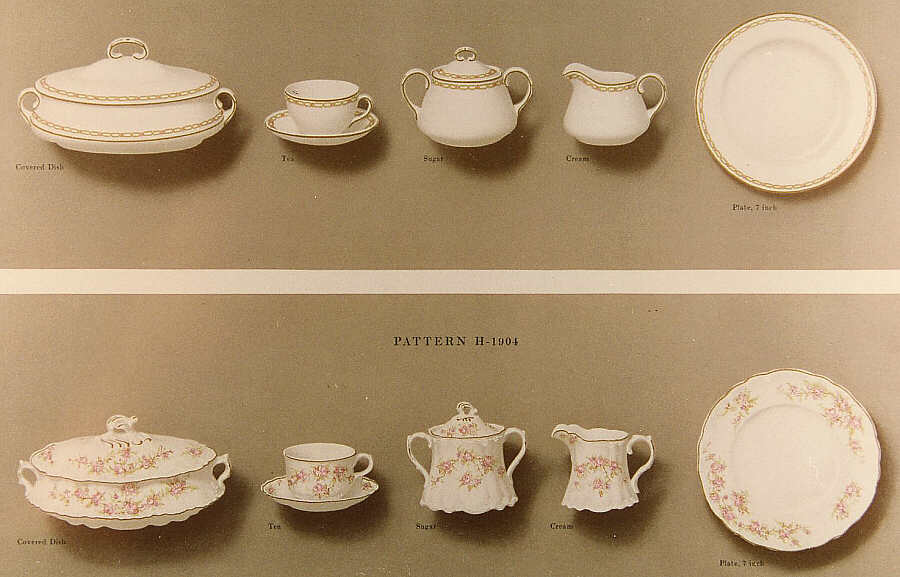 G-2505 on Genesee and H-1904 on Hudson.


Patterns on the Hudson shape.