Briard by Homer Laughlin
LaurelHollowPark.net, an informative website created and
maintained by Mark Gonzalez. Copyright © 2009-.
---
There are at least ten distinct Briard shapes listed in Homer Laughlin's modeling log from February 1972 to June 1972:
10" Plate
7" Plate
6" Plate
Fruit Cup
Covered Sugar
Creamer
Teacup
Saucer
Soup/Cereal Bowl
Vegetable Bowl
This line was to be produced in a semi-vitreous body. No other pieces are listed in company records and it is possible the line never went into production. Below is the original drawing of the Briard shape sugar and its lid dated March 1, 1972.
---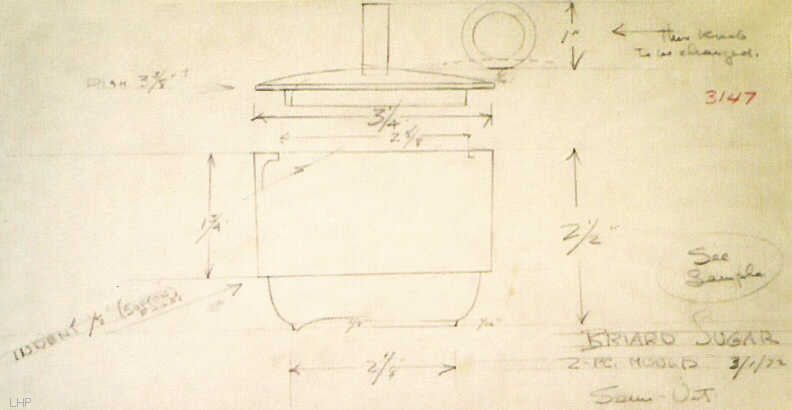 Drawing for the Briard covered sugar.
Courtesy The Homer Laughlin China Co.