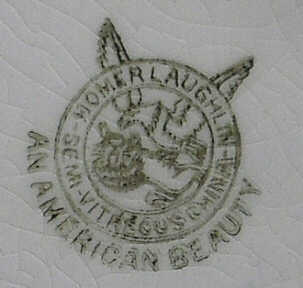 The American Beauty shape was introduced by the Homer Laughlin China Company in 1898. The line had and extensive assortment of items, complete with pieces usually not found in other lines such as a toast rack, comportier, and a large fruit bowl. Like other shapes at the time, American Beauty was ornately designed with embossing along the rim.

It was made alongside Golden Gate and Colonial for many years. When Seneca and King Charles were introduced between 1902 and 1903, American Beauty's status did not diminish. In fact, it was in 1903 when its popularity peaked as over 230 different treatments were offered on American Beauty. However, this changed when HLC began producing The Angeuls shape in 1905. The Angeuls quickly became HLC's best seller which had a direct impact on the other five shapes. The number of treatments offered on American Beauty began to drop during this time. By 1909, there were only thirty-seven available patterns on the American Beauty shape and by 1910, the line had been discontinued.

American Beauty is almost always marked with either the eagle over lion backstamp or a simple "Homer Laughlin - American Beauty" marking.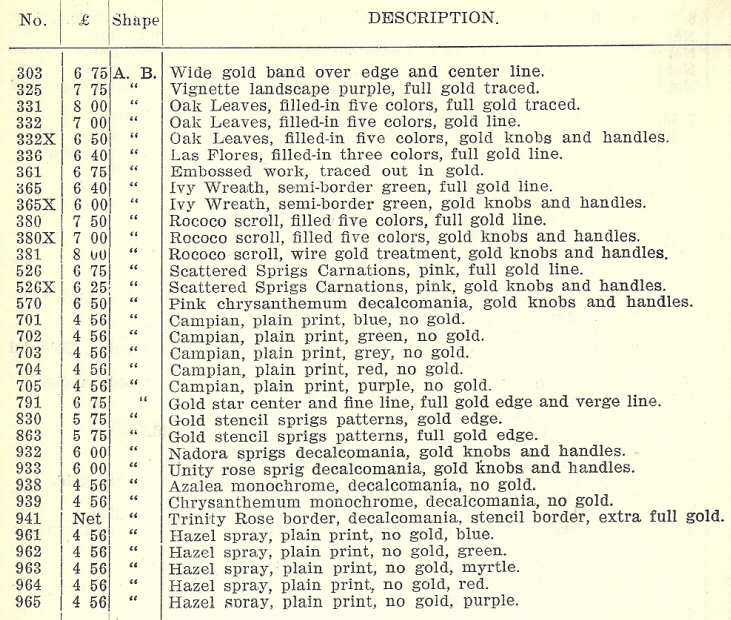 Available treatments on American Beauty in 1909.
---
Five pages of the American Beauty shape from an 1899 HLC catalog.

January 1900 advert with American Beauty examples
---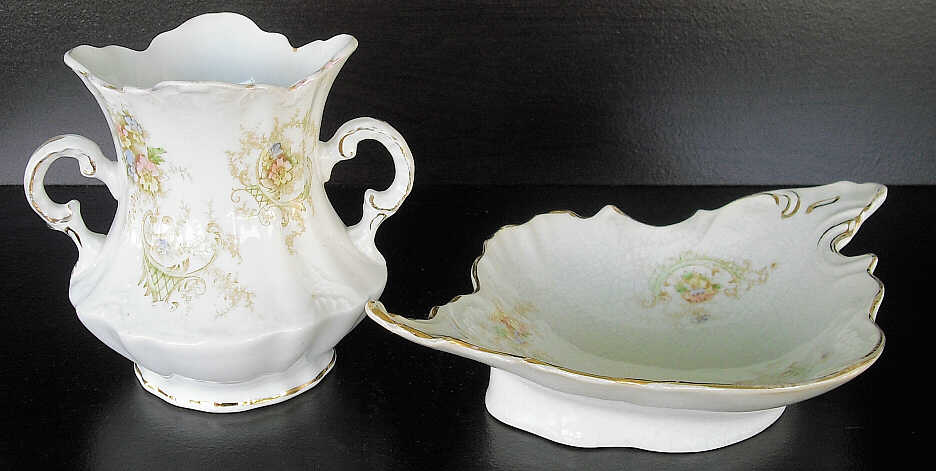 American Beauty spoon holder and pickle dish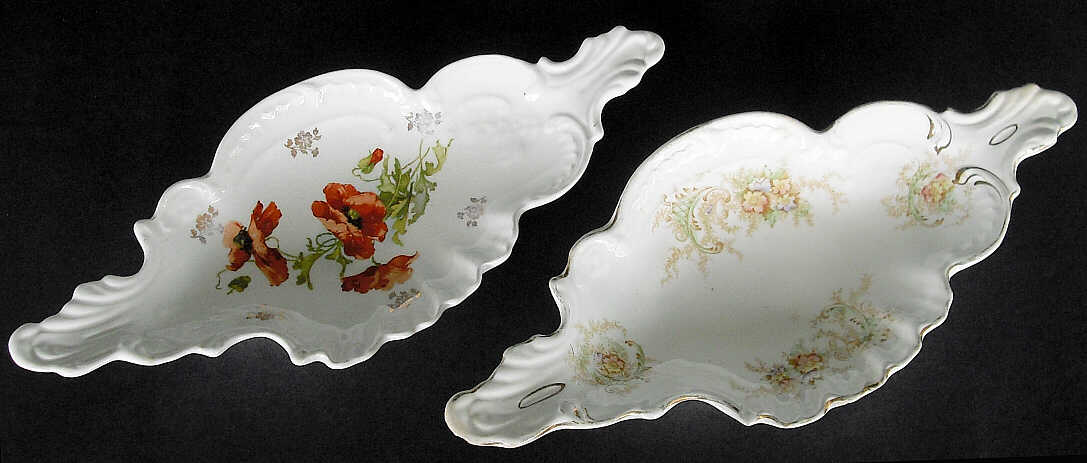 Celery trays with decals


Celery trays - gold stamps and an undecorated blank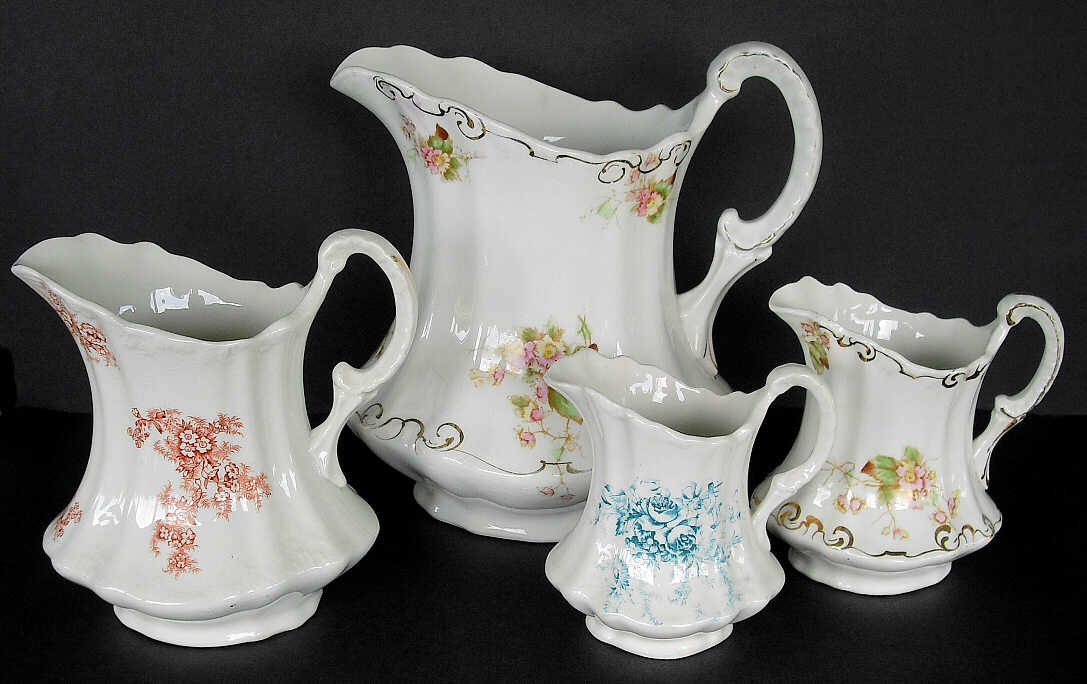 Four of the seven sizes of American Beauty jugs, left to right: patterns 704, 331, 601 and 331.
| | |
| --- | --- |
| Covered butter, pattern 331 | Covered butter, top view |
| Sugar, creamer, and jug, pattern 331 | Sugar with two bone dishes |
| Teacup and saucer with individual butters | Covered sauce dish and creamer |
| Covered dish with pattern 714. (Same as 704, but with gold.) | Covered dish with pattern H-42 |
| Melan Arch Bridge, Waterloo, Iowa on an American Beauty platter | Sauceboat with pattern 325. This was also used on Golden Gate. |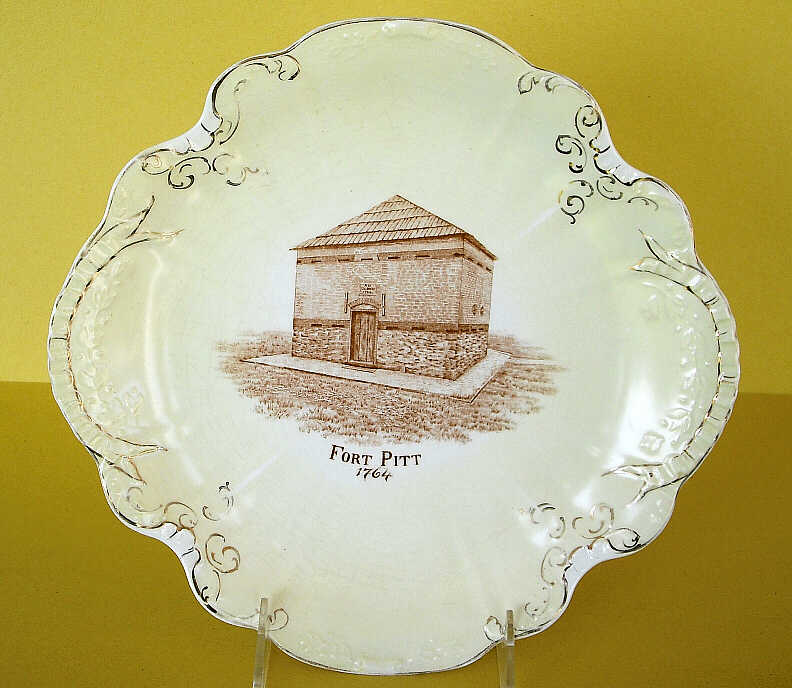 American Beauty cake plate with Fort Pitt decoration.
---
American Beauty shapes from a 1907 Homer Laughlin catalog

Sauce Boat
Toast Rack
Egg Cup
30s Sugar
Teapot
Cream
Custard
Spooner
12s Jug
A.D Coffee
Tea Cup
Coffee Cup
Pickle
Celery Tray
Olive
Fruit
Ind. Butter
Bone Dish
Covered Butter
36s Bowl
Oyster Bowl
Oatmeal Bowl
Comportier
Coupe Soup
Nappie
Baker
Covered Dish
Chop Plate
Plate
Cake Plate
Deep Plate
Dish (platter)
Oyster tureen
Casserole
Sauce Tureen
Fruit Bowl
Soup Tureen
---


"Wood Violet" on American Beauty, 1909.
| | |
| --- | --- |
| American Beauty, pattern 331 "Oak Leaves" | American Beauty plate with an underglaze pattern |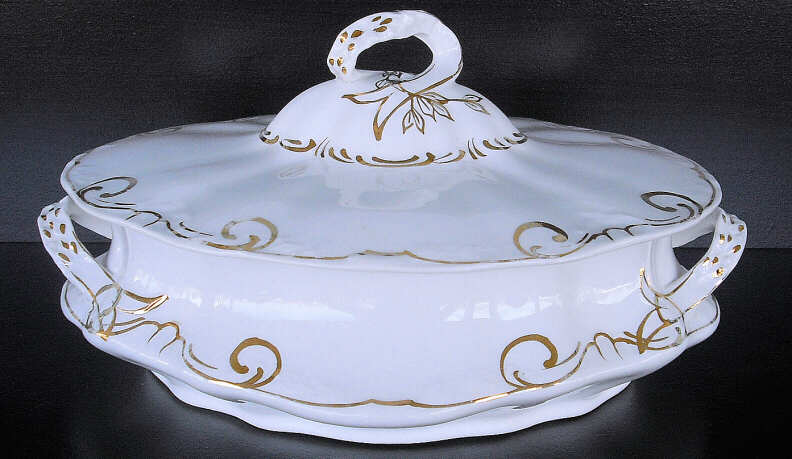 American Beauty casserole with pattern number 361.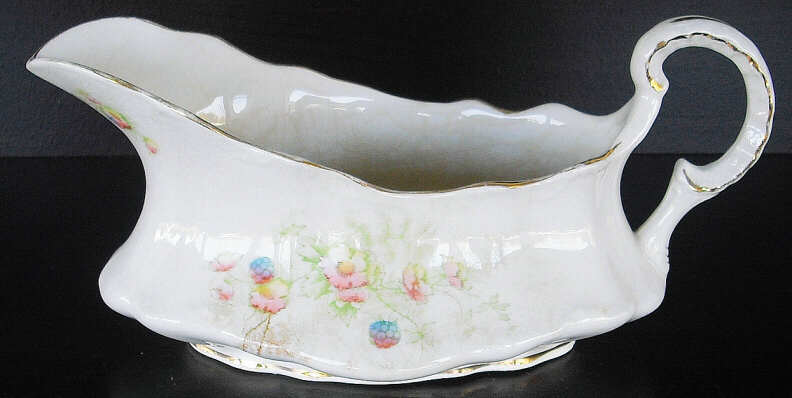 American Beauty sauce boat.
---
Four views of an American Beauty fruit bowl.












---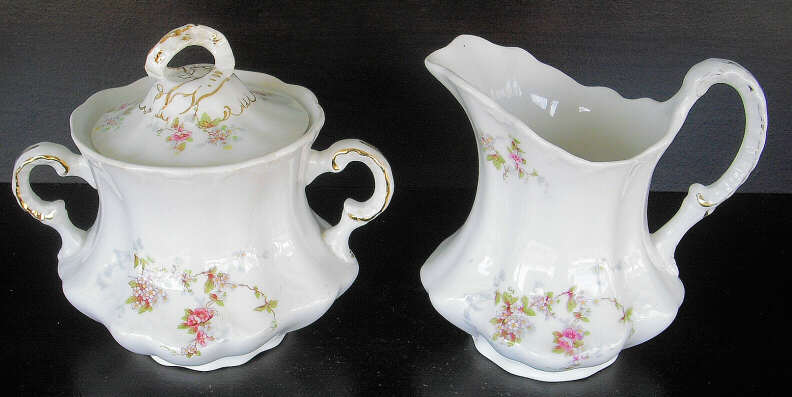 American Beauty sugar and creamer.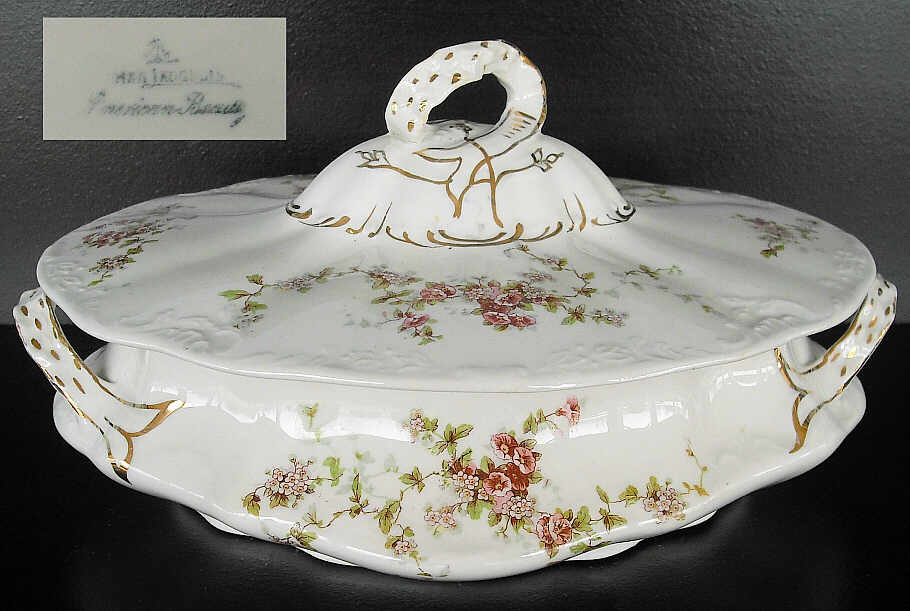 American Beauty covered dish with pattern 932, "Nadora" from the early 1900s.